For years, the residents have been asking for traffic dampening measures. We've been asking for a way to discourage through traffic routed from Ives Dairy. We've been asking for a way to slow the speeders endangering our children. We've been asking for a way to reduce Stop sign runners.
Beginning April 27th, speed humps will be installed in the locations on the map below. These locations were chosen by a team of county engineers following in-depth analysis. It will take approximately four weeks to complete.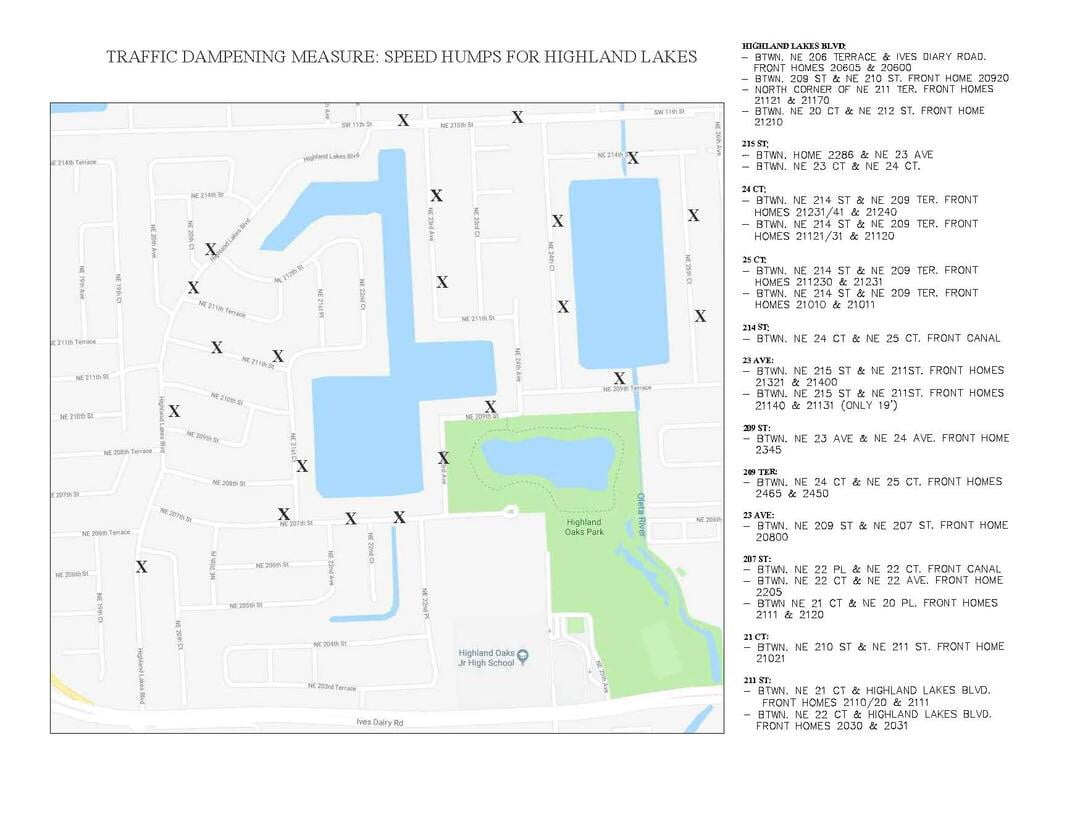 We know that many of you will rejoice. We also know that some of you will not be pleased. We have been told that the design being used are low humps (vs. Bumps) and will have no impact on a vehicle's suspension if traversed at a slow rate of speed–which is the whole point.
Once again, we'd like to thank all the volunteers of the HOA and Commissioner Sally Heyman who made this possible.